Providing closure to your shower is an important part of bathroom design but there are many options on the market. Depending on your preferences and budget, you can choose from the tried and true shower curtain, an affordable sliding door or a premium framed or frameless glass option.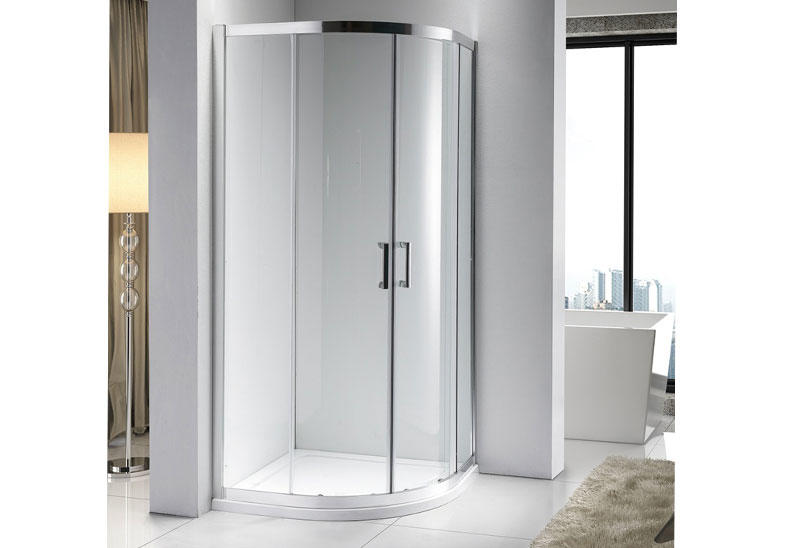 When choosing a shower door the most important factor is to make sure the size of the glass will be able to fit your opening. The best way to do this is by measuring the exact width and height of your existing opening. Once you have this information, you can then start narrowing down your options.
A common type of shower door is a sliding or bypass door that works on rollers and slides from side to side. These doors are easy for DIYers to install and tend to be less expensive than other types of shower doors.
The other popular type of shower door is a hinged shower door which opens into the shower. These doors are usually made of glass and work like the doors on some closets. They are a great option for those who have ample space in their bathrooms but they can be difficult to install for DIYers.
Whether you are installing a framed or frameless shower door, the type of glass that you choose is important. The easiest option is clear glass but you can also get frosted or tinted glass which provides some privacy and distortion to people and objects on the other side of the shower. Another great option is pebble glass that looks similar to hammered metal and can add some texture to your bathroom.
Another consideration when choosing a shower door is the style that you want to achieve. Framed shower doors typically have a U-channel which provides a seal around the outside of the glass. These frames are not as attractive as frameless options and can create small crevices which can trap dirt and mold. Frameless shower doors are more modern and clean looking with no crevices to trap water spots or dirt.
In the end, there is no one size fits all when it comes to shower doors but with a little research you can find the perfect option for your bathroom. Whether you choose a sliding or bypass shower door, a framed or frameless design or a pivot or hinged shower door, you will be sure to create a stylish and functional bathroom that you can enjoy for years to come.