There is something about a
clawfoot bathtub
that just makes it feel luxurious. And while they are typically more expensive than built-in tubs, the added aesthetic can make your home a standout on the block. Luckily, there are a wide variety of freestanding clawfoot tubs on the market in all shapes and sizes. Whether you prefer a modern take on the design or vintage elegance, these clawfoot tubs are sure to bring your bathroom style to the next level.
There are three main types of clawfoot tubs: Double slipper, single slipper and standard rolled rim. While the double and single slipper have raised ends on both sides, the standard rolled rim tub has only one flat end where you place the faucet and drain. The tubs are available in multiple lengths from 54 inches to oversized 72 inch models. While many homeowners choose a white or cream finish, some opt for a more unique look by selecting a tub in a color like black, brown, pink or gray.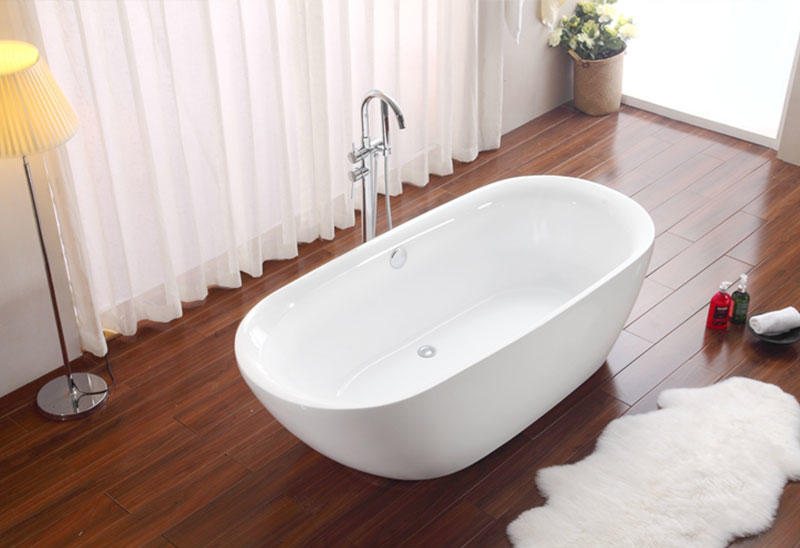 Clawfoot tubs are usually a few inches higher off the floor than traditional built-in tubs. That elevation can be problematic if you have kids in the house, as splashing water on wooden floorboards can damage them and lead to rot. If you're worried about this, try a tub with a pedestal instead. This option also eliminates the risk of water leaking under the tub, and it's a lot easier to clean.
The feet on a clawfoot tub are often made from cast iron or other durable materials. These are available in a variety of finishes like chrome, brushed nickel and oil rubbed bronze. While most designers tend to match the feet with the tub and bathroom hardware, a mixed metal approach is becoming increasingly popular.
Another way to add a pop of color to your space is by choosing a clawfoot tub with an accent color. This is a great option for those who don't want to commit to a full color change, but who still want to add some flair. You can also find tubs that are designed with a built-in shower so you can have the best of both worlds, making it easier to keep your bathroom looking stylish.
Despite their gorgeous looks, a clawfoot tub may not be the right choice for your home. These freestanding tubs are typically much larger than a typical built-in bathtub, requiring a lot more space to install them properly and fit comfortably. This can be a problem in smaller bathrooms, or in homes with older plumbing that cannot accommodate a freestanding tub.
A freestanding tub can also be difficult to get in and out of if you're short, or have young children that need assistance getting into the bath. Additionally, the tubs can be hard to clean due to their high edges and the fact that they are often elevated several inches off of the ground. If you're thinking about adding a clawfoot tub to your home, we recommend speaking with a plumber to ensure your bathroom can accommodate the extra work and expense involved.