Soak and relax in the comfort of your own home with a whirlpool tub. It can be a great way to relieve sore muscles and unwind after a long day.However, a whirlpool tub requires a separate 240-volt circuit and is best installed by a professional to ensure you are following electrical codes.
Whirlpool tubs
with water jets propel warm bathwater around your body to help you relax and loosen sore muscles. Some manufacturers offer the ability to control the power of these jets. Some people want powerful massaging jets while others prefer a more gentle experience. Number of jets is less important than how skillfully they are constructed, and how much the whirlpool motor can power them.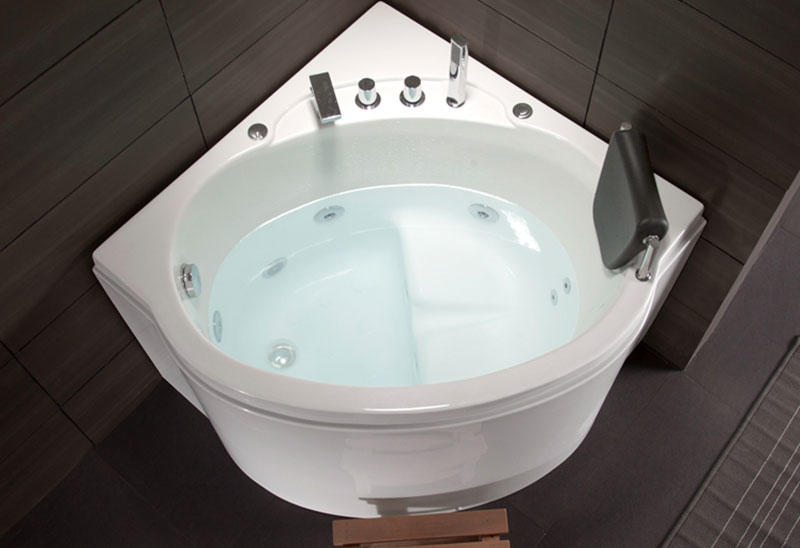 A whirlpool tub brings you the feel of a spa in the comfort of your home. It relieves stress and soothes sore muscles, whether you need an intense massage or simply want to relax.Using the ergonomic control panel on the inside of your tub, you can adjust the intensity of the whirlpool jets and BubbleMassage jets. Use the buttons on the left to adjust the temperature of your bath and the right to control the power of your whirlpool jets.
Whirlpool tubs come in a range of styles to match your bathroom. Some are built in or freestanding, while others sit in a corner to save space and are ideal for a tighter fit. Some also feature chromatherapy, where LED lights beneath the water line tint it in any color of the rainbow.
The heater keeps the water in your whirlpool bathtub at the temperature you desire. It's a must-have for tubs with a lot of jets, and it allows you to enjoy your bath without having to continuously add hot water.A whirlpool tub is a great addition to any home, but it's important to measure your bathroom for available space and ensure that your water heater can handle the added pressure on it. If you're unsure, consider a walk-in tub that provides all the benefits of a whirlpool without requiring extra space.
Having a whirlpool bathtub can be expensive and will require professional installation. You also need to regularly clean the jets and nozzles to avoid the build-up of mold and bacteria. These costs may deter some homeowners from pursuing a whirlpool tub.
Whirlpool tubs come in a variety of shapes and sizes to fit your bathroom. Drop-in models are virtually "dropped in" to a curved recess or space, giving your bath a seamless look. Corner whirlpool bathtubs are triangular and present a unique shape to fit into a corner in your bathroom.
Whirlpool bathtubs also come in a variety of materials. Acrylic tubs are a popular choice because they're easy to clean, lightweight and resist scratching, chipping and fading. Cast iron tubs are sturdy and durable but more expensive.
Some whirlpool tubs have add-on features such as chromatherapy, which uses colored lights to change your mood while you soak. Adding essential oils to your whirlpool bath can enhance your experience, too. For instance, sage can improve memory and bergamot can reduce stress levels.
Installation
Whirlpool tubs require more electrical power than standard tubs, so it's best to hire a qualified electrician to install the motor and wiring. A whirlpool bath with a heater will also need its own dedicated circuit in your home's service access panel.